Today is the anniversary of an historic event in the history of the United States.
photo credit: poodlesrock/corbis History.com
It was on Oct 17th in 1777 that Revolutionary troops led by General Horatio Gates surrounded the army of British General John Burgoyne and caused his defeat and surrender at the Battle of Saratoga.
That short statement above doesn't even begin to describe the hard fought battles, the hardships of winter, the demoralized and less-trained rebel forces vs. the powerful British army.

Yet the dedicated soon-to-be Americans persevered and won this battle that would be a turning point in the War for Independence.

The Revolutionary troops were reenergized and France was convinced to support their cause.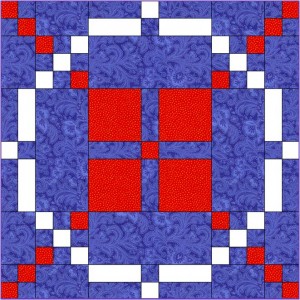 This traditional quilt block is based on that historic battle – it has a lot of pieces and is known by the Burgoyne Surrounded name.

A well-known quilt designer that often shares her patterns is Lyn Brown at Lyn Brown's Quilting Blog, and in Sept 2012 she provided an excellent tutorial for making this block and the resulting quilt.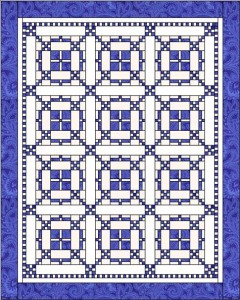 The ideals of those Revolutionary War soldiers remain the same for the Armed Forces personnel in the United States today – they continue to fight for our liberties and freedoms.

We make our Quilts of Valor to show our support and demonstrate in a tangible way that we care.

We of the CT-Quilters want our wounded personnel at the James A. Haley Veterans Hospital to know that we are thinking of them and be comforted.
This is another version of an antique Burgoyne Surrounded quilt - it was made in the early 1900s and is now displayed at the International Quilt Study Center in Nebraska:
Happy QOV Quilting today!